Featured Quote
"How can I know what I want to do later when I don't even know what I want to do right now?"

—
Taiga Aisaka
Polls
Did you know?
Toradora! actually started off as a Light Novel series that was then adapted into an anime series.
Toradora! was written by Yuyuko Takemiya.
The title Toradora! is derived from the names of the two main characters Taiga Aisaka and Ryūji Takasu. Taiga and Tora are Japanese terms for tiger, while Ryū means dragon.
Taiga Aisaka's Japanese voice actor is Rie Kugimiya, who voiced a lot of tsundere anime characters such as the character "Louise" from The Familiar of Zero.
Many say that Taiga resembles Louise from "The Familiar of Zero" because of their looks and their personality. 
Minori Kushieda's Japanese voice actor is a singer, and sung both Silky Heart, and Vanilla Salt, as well as other songs in the series.
Featured Video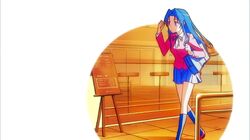 Helping Out!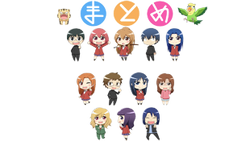 References
Welcome to Toradora! Wiki!
We have 13,871 Edits to 349 Articles and 2,926 Pictures since July 30, 2013.
This wiki contains plot details and spoilers. Please read at your own risk.
About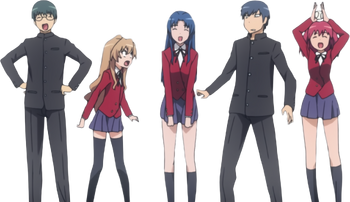 Toradora! revolves around
Ryuuji Takasu
, despite his gentle personality, his eyes make him look like an intimidating delinquent. Class rearrangements on his second high school year put him together with his best friend,
Yusaku Kitamura
, and his hidden crush,
Minori Kushieda
. Along with these two comes Minori's best friend,
Taiga Aisaka
who is also known as the school's "Palmtop Tiger". Taiga's delicate appearance contrasts with her brutal personality. Ryuuji finds out that Taiga has a secret crush on Kitamura and Taiga agrees to help Ryuuji with his love interest as long as he helps her get closer to hers.
Characters
Affiliates
If you want to affiliate with the Toradora Wiki, please contact an admin.